Posted on April 15, 2019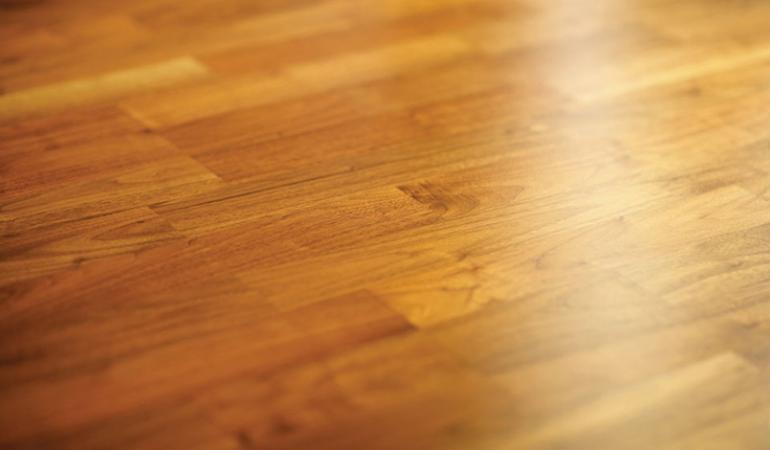 Proper topcoat type and application will preserve and protect your project for years after its completion.
Suggested Supplies
Fine grade sandpaper or nylon sanding pad
Stir stick
Drop cloth
Quality, China bristle brush
Mineral spirits or paint thinner
Rubber gloves
 
Applying a protective, clear finish is the final step of most staining and finishing projects.
Before you begin, ensure there is adequate ventilation. Clean the surface with a tack rag or damp rag to remove dust. Stir the product thoroughly before and during application. DO NOT SHAKE. For larger projects requiring more than one container, combine containers and mix to ensure gloss uniformity. Test the finish on an inconspicuous part of the surface prior to finishing to ensure adequate adhesion. Do not apply in direct sunlight or areas of extreme air movement. Do not use tack rags when using water-based clear finishes.
Follow these steps when applying a clear finish to properly prepared wood:
Use a pure China bristle brush to apply. Use a 2" to 2½" brush.
 
Apply in light, even coats. Avoid thick coats as this may cause drips and wrinkles as the finish dries. Apply in the direction of the grain. Flow on with minimum brushing to achieve a glass-like finish and to avoid creating bubbles.
 
Allow the finish to dry. Consult the back of the label for drying times, as drying times for various clear finishes will vary.
 
Sand lightly between coats with fine sandpaper (220 grit) to produce a finer finish and promote adhesion. If sandpaper gums up, allow more drying time. Remove sanding dust.
 
Reapply. Follow label instructions for recoat times. For interior applications, at least two coats are advisable. For exterior applications, at least three coats are recommended. Carefully read the back of the label for detailed information on each particular product.
 
Wait 24 hours before subjecting surfaces to light use. Care should be used during the first week after application as the finish is curing to its ultimate hardness. In floor applications, avoid heavy traffic and replacing of furniture for 72 hours after the final coat. When replacing furniture, do not slide. Do not install rugs or clean floors for 7 days.
Helpful hints
An artist's brush with firm bristles is handy for picking off lint before the finish dries.
Before finishing, be sure to secure a dust-free work area to keep the finish clean. Due to vapors involved with solvent-based finishes, apply in an area with good ventilation.
 
Selecting the appropriate topcoat and correctly applying it will help to provide lasting, durable protection for the life of your project. A clear topcoat finish will protect surfaces from abrasions, marring, chipping, and damage caused by water and alcohol. Exterior finishes provide superior ultraviolet protection and also help surfaces resist damage caused by water exposure, wind, and weather.
Correct topcoat selection is very important. Each clear finish is uniquely formulated for different applications. For example, Gel Polyurethane is an excellent finish for furniture or antiques but would be a poor finish to use on a floor application. Be sure to read each label carefully, as each one will clearly advise you about suitable applications. Old Masters' clear finish selection guide can also assist you in choosing the correct topcoat.
Lastly, remember to sustain the beauty of both interior and exterior surfaces by ensuring the surface is being properly maintained. This is extremely important for outdoor applications as these surfaces are constantly battling Mother Nature's fury. A good rule of thumb is to reapply exterior clear finishes every two years; however, exterior surfaces that receive extended exposure to the sun may need to be recoated each year.